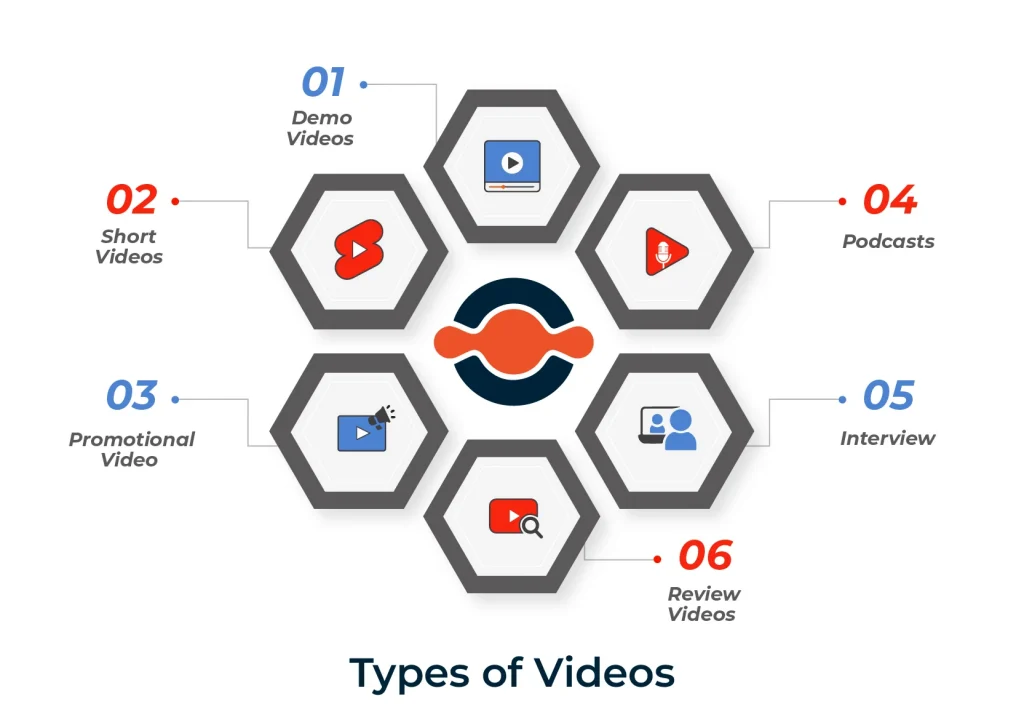 Different Types of Video Marketing
Video marketing is a powerful tool that can be used to promote brand equity as well as acquire new clients, even in the visually and aurally overwhelming surroundings that exist in today's modern virtual community in which you can use different types of video marketing.
When developing a video content marketing plan, it is important to take into account both the Key performance indicators (KPIs) for your business as well as the stage of the purchasing process at which your target audience is most open to new information. Based on the plan you need to decide What different types of video marketing campaigns do you need.
Here we are discussing 12 types of video marketing that will help you to boosts your growth on social media. Click here to know more about the benefits of video marketing strategies.
Demo videos -The process of demonstrating to someone how to use a product or service by actually doing so. For maximum effect, demonstration videos should be between three to seven minutes in length.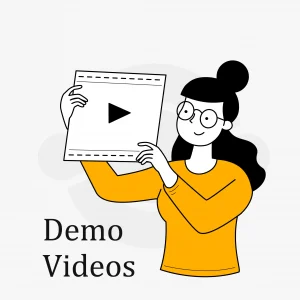 How to create  Demo Videos
Get to know your product inside and out.
Seek out information about your target audience
Construct a script
Pick the medium that will allow you to communicate with your client effectively.
Be prepared.
Practice makes perfect.
Follow up
Points to remember:
Don't just say it; prove it
Lighting and camera settings should be prioritized.
Spend as much time as you need to feel confident in your performance.
Radiate self-assurance when introducing yourself.
Shorts Videos are vertical videos that are 59 seconds or less in length. Shorts can be a 59 -second ongoing video, maybe several 15-second videos, especially in combination. On the other hand, you can use the library of music in your Short videos. You can post these short videos on Youtube shorts, Instagram reels, moj app, etc. Check the same here.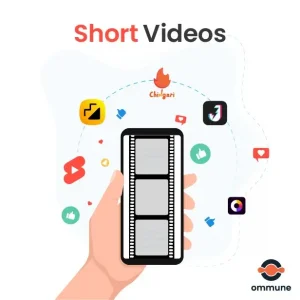 Is your company getting lost in the shuffle? No one feels as isolated as you do right now. The marketing budgets of many large corporations are so large that they leave little room for smaller brands. But there is a way to make yourself noticeable in a crowded field: You may create video content and publish it to reach more people
Limited-duration video content
Ratios of engagement that are relatively high and broad audience
A Simple Message With Positive Outcomes
Publish to various social media accounts
Expert Interview videos – There is little of a difference between a standard interview video and an expert interview video. One interviewer sits down with a potential hire and films the interaction. You simply ask questions of a subject matter expert in an Expert Interview video.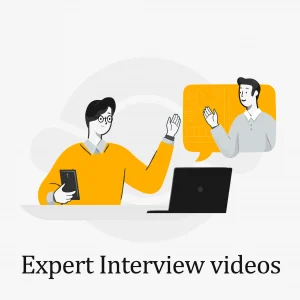 Organize your work.
Get in touch with each other.
Look into it.
Make sure the conversation goes well.
Maintain a steady record of the discussion.
Never interrupt an expert without giving them a chance to finish answering your question.
Humble yourself in the face of quietness.
Podcast Videos – A video podcast is, at its core, an audio podcast that includes some kind of visual component, be it a gif file or a still photo. It's common to find that they get a host, stick to a specific topic, and expand the listener's understanding through sound. These broadcasts are now commonly referred to as video Podcasts.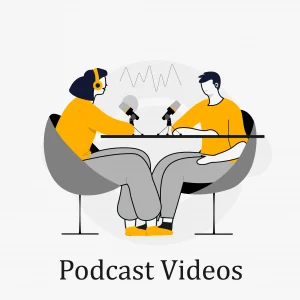 Tips for making a successful video podcast
Discussions that are Educational

The excellent topical fit between the thumbnail and subject
Superior sound and picture quality
Subtitle and text
Review Videos –   "Product Description Videos" are visuals in which content providers evaluate various products. These videos are a fantastic medium for showcasing a product through animation, 3D models, product samples, and demonstrations of its features. Suggestions for Review Videos.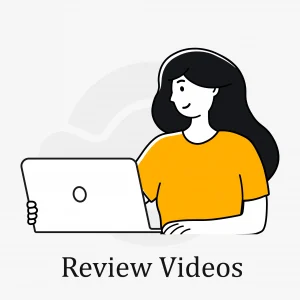 In-depth Product Discussion.
Make a video that lasts at least 5 minutes.
Evaluate everything with no false modesty.
Discuss the product's benefits and drawbacks.
Earn the respect of your listeners.
Brand Promotion videos – Short clips created to advertise a company's goods and services are known as "promo videos" or "promos." The most effective commercials tell a tale meant to impress viewers and win over new clients. It's brief, but it still manages to teach its readers something and move them to action.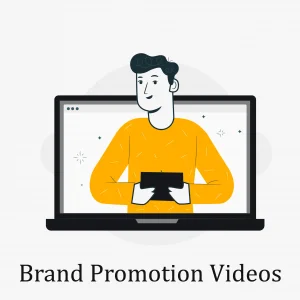 Tips to create a brand promotion video:       
The most fundamental question is:
What exactly are you trying to sell?
Next, think of a fun idea: what's your slant on this advertisement?
Do the decorations reflect the season?
Do you need to get in touch with someone right away about a problem that your audience frequently encounters?
Or, if it's a gathering, how can you use your imagination to enhance the theme?
Promoting your finished video is the next logical step.
With that in mind, here are some tips for increasing the exposure of your promotional video:

Join the conversation on social media!
Email-Based Sharing
Promote your product by means of advertising.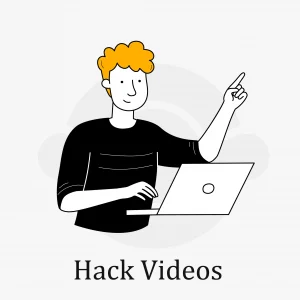 Hack Videos –
"Tricks and Tips" or hacks refer to ingenious methods that speed up or simplify routine activities. Another way to look at them is as ingenious, makeshift answers to everyday issues.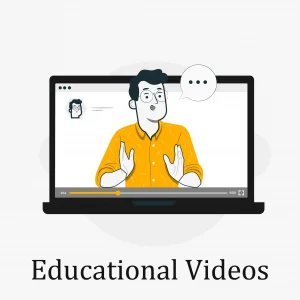 Educational or How-to Videos – All such videos are designed to inform viewers about ways to resolve issues people may be facing or information they may find interesting. Video-based instruction has been shown to develop students' abilities in many ways, along with their encouragement, the depth of their understanding, their ability to lead classroom discussions, and their capacity to detect concerns.
There's no need for a 20-minute video lecture when you can get the same point across in 12!
Select a single topic and dive into it. …
Develop material that will appeal to a narrow demographic. …
Make a video collection of at least a hundred minutes in length. …
You must choose a video genre appropriate to your subject. …
For at least the first 100 uploads, stick with the same style. …
As asap, please upload all of the videos. …
When uploading videos, remember to use proper search engine optimization to target your audience.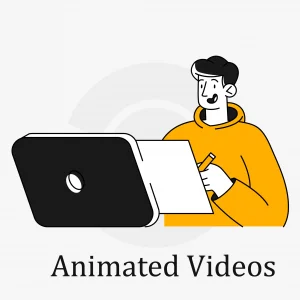 Animated Videos – A method of providing the appearance of movement to still images, animated cinema video is a method that involves the strategic design, the insertion of relevant layout components, and the use of well-planned photography sequences. To put it more plainly, the animation is the process of showing a series of still images one after the other in quick succession to give the impression that the subject is moving.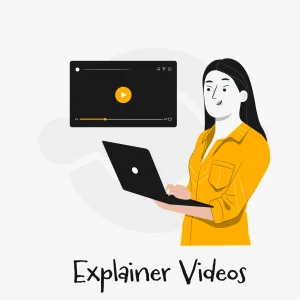 Explainer Videos – A promotional video known as an "explainer video" is designed to quickly and interestingly introduce viewers to a product, service, or business idea. You can usually find an explainer video on the homepage or landing page of a company's website.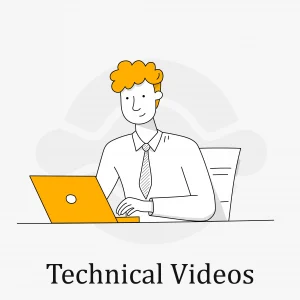 Technical Videos – Using highly specialized video, the most significant aspects of a project or part of a process can be presented in an engaging approach, despite disclosing too much information about any intricacies that are restricted by copyright or corporate confidentiality.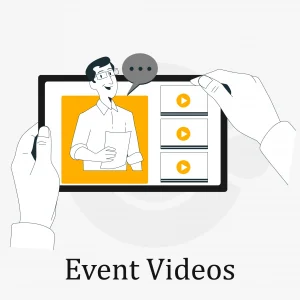 Event Videos – Videographers practice an art form known as "event videography" in which they record public gatherings and private ceremonies for posterity. In contrast to weddings and wedding videos, the term is utilized to describe the recording of any other special occasion like a birthday celebration, corporate events, etc.
Conclusion:
As we have discussed above the benefits of video marketing and you may choose the different types of video marketing according to your requirement.
Still, need any assistance feel free to connect with us.