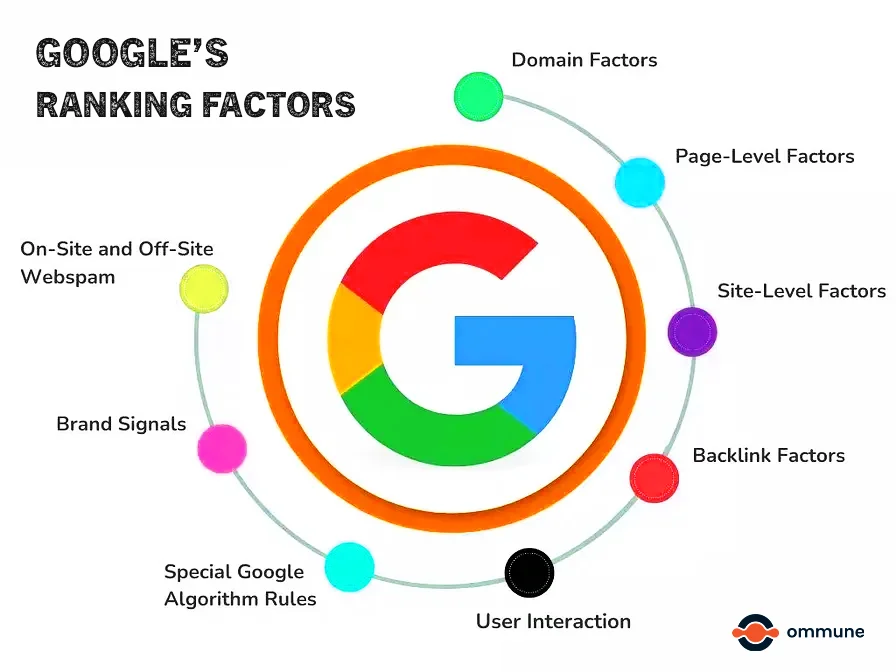 How do Google's search algorithm updates affect your websites?
What is Google's search engine algorithm?
The term "google search engine algorithm" is used to demonstrate the concept by which the search engine evaluates the results of a query.
By "Google search engine algorithm," we mean the secret formula developed by Google's engineers to sort results. Relevance and quality of material in response to a search query are just two of the many elements it considers when calculating rankings.
Before delving into the precise details of these considerations, it's important to get an aesthetic for the big picture of Google's ranking technique.
The three phases of this procedure are as follows:
The first step, known as "crawling," includes Google's bots searching the web for fresh or updated content. The more references to a page there are, the easier it is for Google to find it. Before a page rises in the rankings, it needs to be crawled and indexed.
Indexing: After collecting these URLs, Google will examine them to determine what each page is about. This is accomplished by carefully analyzing the page's text, photos, and other media files, all of which are subsequently added to Google's massive index. Having your sitemap, headers, and tags configured correctly is essential for successful technical SEO in the first two phases.
The final stage is to serve up the results that are the best fit for a user's search terms. The Google search engine algorithm has a role at this point, during the ranking phase.
How does the google search engine algorithm work?
This is true for two compelling reasons. It's important to keep the google search algorithm private for several reasons. For one, it's a trade secret, and the company's worth would plunge if the public got their hands on it.
What's more, if the google search algorithm was made public, it would be easy for dishonest people to use it to manipulate the system to their advantage. This would lead to misleading search results for users and, given Google's prominence and importance, would likely lead to a degraded internet.
Therefore, many digital marketers and SEOs often wonder how the google search algorithm works and what they need to do to rank in search engine results pages. While Google won't discuss its algorithm, it doesn't imply they're being totally mute on the matter.
Google's Official Means of Dissemination
Google has supplied extensive advice and information through its official communication channels, such as precise instructions on what the company considers important when determining a page's ranking.
When it comes to webmaster trends, Google's Senior Webmaster Trends Analyst, John Mueller, often serves as a de facto spokesman. He routinely tries to close the information gap between Google and the wider SEO community by sharing his expertise through blogs, social media, webinars, conferences, and other media events.
As a result, if you work in search engine optimization (SEO), content marketing (CM), or digital marketing (DM), it's in your best interest to follow both Google and Mueller's public messages closely. Of course, neither will ever reveal any specifics about the google search engine algorithm itself, but they do occasionally provide indications about how to maintain a positive relationship with it.
What are the key ranking factors in Google's search algorithm?
What Mueller and Google have said in the past allows us to examine the most important aspects of the google search algorithm and how they might be included in your search engine optimization campaign.
Intended Use and Meaning
To begin processing a search query, Google's search engine algorithm must first decipher its meaning and determine its intent. Again, we don't know how it works behind the scenes, but we do know that it helps search engines comprehend:
Meaning of the inquiry: How general is the searcher's question (e.g., "mobile"), or how specific (e.g., "which mobile should I use for a 5G"?) is the answer?
Synonyms. After five years of development, Google can now grasp that phrases like "changing a lightbulb" and "replacing a lightbulb" refer to the same action.
Language: Would it be safe to assume that a user who types a search into a search engine, say, Spanish is looking for results written in Spanish?
Locality: When conducting a search for a company like Ommune, it's important to know if the user is seeking more broad information about Ommune or for specific details like the digital marketing company near them.
Freshness: Google understands that only the most recent information will be meaningful and beneficial to the searcher whether the search query is for anything like Tesla's stock price or the latest Premier League scores.
Accordingly, it's important to make sure your material is optimized in this way. As an example, if you run a local business, you should focus on local SEO strategies or hire the best digital marketing company and make sure the intent of your terms is crystal clear (this can be done in-depth If you want to know more about the keyword research tools )👈 click here.
Importance
After processing the query's meaning and intent, Google's search engine algorithm consults Google's index to determine which pages can answer the user's question in the best possible way. One of the simplest markers of relevancy is whether or not the terms on your website match the words in the search query (especially if they are in your headings).
Google also uses something called "aggregated and anonymized interaction data," which means it looks at more than just the keywords on a page to determine if it's relevant. Because of this, it's crucial to build a real topic beyond your keyword to guarantee that your content is pertinent to the search query and increase your click-through rate.
Superiority in grade
Over the past few years, Google's John Mueller has often alluded to the importance of quality as a ranking factor, and the company rolled out a set of detailed recommendations for SEOs and content marketers to follow.
We recommend prioritizing the quality of your material. The goal of our google search algorithms is to incentivize such behavior.
Among the many topics covered by these recommendations is the importance of establishing yourself as an authority in your field, which is why Google includes a series of questions that can evaluate the quality of your content. The E-A-T approach relies on these three criteria to determine performance.
Perhaps you have puzzled over Google's E-A-T calculations. The guidelines for Google's search quality evaluator focus on three main criteria. The authority of the website, its primary content, and the expertise of the website's primary content author is all of these things. Still, there's more to consider: the reliability of the source, the central argument, the central argument itself, and the website.
You may already be aware that E-A-T plays a role in how Google evaluates your site. Bear in mind that Google is aware that a user may base a life-altering choice on the information they find on the internet. Because of this, the consequences of using incorrect information found in search results can be substantial.
You can be sure that your website will have trouble ranking highly on Google and other search engines if you don't give importance to high-quality links. Your content will have a better chance of being seen and ranked highly by search engines through organic results the more closely you can adhere to and apply the E-A-T standards.
What are the Google search engine algorithm updates?
Caffeine (2010) sped up indexing and search queries. This was one of the few algorithm tweaks that didn't affect search ranks, therefore websites continued as usual.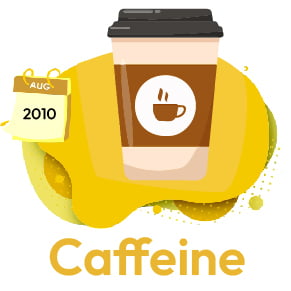 Panda (2011) ranked sites based on their content. Before 2016, it was used as a filter.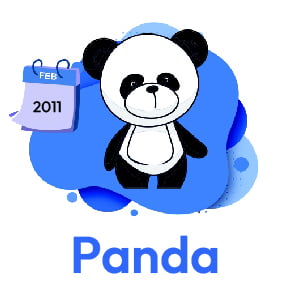 Penguin (2012) this link-building ensured sites didn't use artificial connection patterns.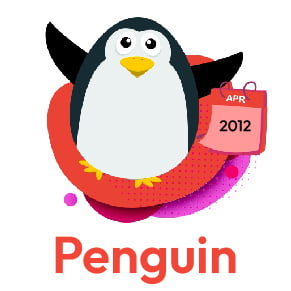 Pirate's (2012) update aimed to de-rank sites that distributed illegal content.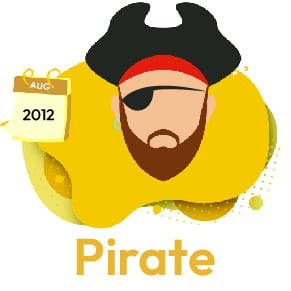 Hummingbird (2013) improved search speed and accuracy. It learned unimportant words and focused on keywords.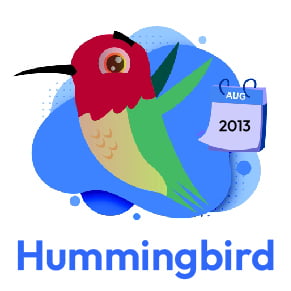 Pigeon (2013) prioritized local searches. On-site and off-site SEO helped sites score well, as did their physical and online presence.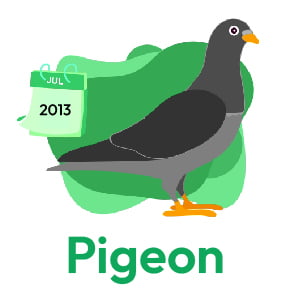 Mobilegeddon (2015) aimed to improve mobile users' online experience. Mobile-friendly sites ranked higher in mobile searches.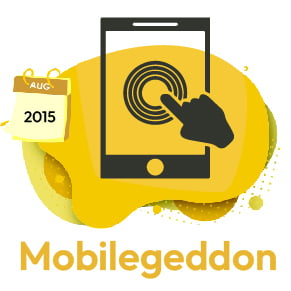 RankBrain (2015) Update improved search results by query and intent. User behavior was considered to obtain accurate findings.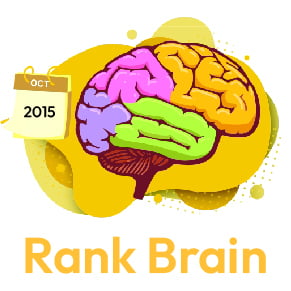 Possum's (2016) algorithm change improved local search ranks by ranking companies based on their physical location, not just their town or city. Google tried again to improve search accuracy.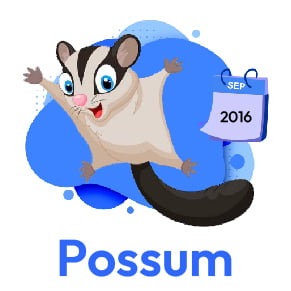 Mobile Page Speed Update (2018) updated its algorithm in January 2018 to improve mobile search results.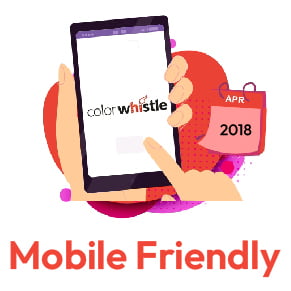 How do Google search engine algorithm updates affect your website?
Knowing the fundamentals of the Google search algorithm is essential if you want to establish a strong online presence for your company.
For its SERPs, the search engine employs a number of google search algorithms and other ranking factors to return results pages in order of perceived relevance to the query. Your website's visibility in search engine results pages (SERPs) can be improved in numerous ways. 
The most crucial thing is to stay away from "black hat" SEO strategies, also known as "get rich quick" schemes. The search engine giant has recently advised webmasters to "make content that people really like on your site."
Optimization Fundamentals for Websites, Basic SEO Techniques, On-Page Optimization, Off-Page Optimization, and Social Media Optimization
Have recent changes to google search engine algorithms had any effect on you?
Analytics -The first sign that something is wrong is a significant increase in traffic. Verify data from Google Analytics or another tool you're using to track website visitors. There's a 50/50 chance that organic traffic will decrease, but let's hope it goes up instead!
Rankings can tell you if your efforts have helped or hurt your website. Use Google Search Console to monitor your website's position in search results.
Verify Views – See how many views your website is getting. Google's Search Console is a great place to find evidence of this.
Conclusion
To put it mildly, the Google Search Algorithm is a dynamic, multifaceted beast. Its primary purpose of providing the top hits in response to a query hasn't changed.
The foundations of search engine optimization haven't shifted much since the introduction of search engines, even with all of Google's modifications. You can achieve success in the search engine results pages (SERPs) by implementing the strategies you read about in this article.
All things considered:
Develop informative, properly formatted material that responds to the queries people enter using your keywords.
Don't let the information on your site get stale.
Provide a satisfying online experience for your visitors by improving your site's usability.
Create links that are pertinent to the subject at hand.
As to Google, these are the most important factors in the Google Search Algorithm.
Want guidance on to "google search engine algorithm" reach us.