Importance of employee management system
With the assistance of an effective employee management system, human resource management (HRM) and other departments within an organization are able to do their tasks and oversee the organization as a whole more effectively. It is much simpler for managers and staff to keep track of, acquire insight into, and make the most of employees' time while they are on the job when they work together. Processing payroll in a timely and precise manner is made easier as a result.
The amount of time needed to complete a task may change depending on the worker. As a result, having a human resource management system gives you the ability to manage procedures at work more effectively, boost transparency, and improve administration.
What exactly is meant by the phrase "employee management system"?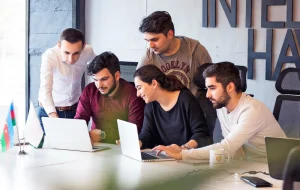 An HR management system can help streamline HR activities in a number of ways, one of which is by segmenting HR processes into the relevant departments for which they are most appropriate.
Businesses often install employee management system to keep track of, analyze, and manage staff hours in order to achieve the highest possible levels of production. Because of this program, processing payroll ha
s become not only more reliable but also more consistent.
The purpose of an employee management system, which is also known as software for managing employees, is to meet the requirements of workers in terms of effectiveness, social connection, and material well-being. It is helpful in locating and hiring new personnel, providing them with the appropriate training, and bringing their productivity up to the required level.
The department of human resources is in charge of a wide array of responsibilities that are connected to the employee management system. Consider each of the following instances: Payroll and benefits, management employee engagement and retention, etc.
In what ways does the employee management system serve its purpose?
The following points can be considered for the employee management system:
A detailed rundown of each and every one of the responsibilities that need to be fulfilled.

Through the process of assigning their duties and obligations, each person involved in the project is informed of their distinct functions and the responsibilities that come along with them.

There is reason to believe that time constraints will make it impossible to go on to the next work until the one that came before it has been concluded.
What are the advantages of putting an employee management system effectively?
You will be able to do your task in a more efficient manner and have a better appreciation for the value of your time if you use software that is designed for people management systems, HR practices and staff management are no longer spreadsheet-based. HRM departments rarely share a building in today's flexible workplace. In this situation, it may be difficult to maintain a productive, engaged, and happy workforce using normal management practices. Morale can worsen if employees must continuously contact HR or managers to log attendance and hours worked. Cutting-edge, cloud-based technology gives workers a uniform experience regardless of location.
Here, HRM software shines. The HRMS's automation and aggregated data streamline business processes. Consider the following personnel management system benefits before investing.
Effective HR practices
An HR management system reduces the time spent putting personnel information.  HR team and employees will spend less time on HR-related emails, spreadsheets, and phone conversations. The application automates, streamlines, and monitors the entire hiring-to-firing process.
Employees can utilize the system to record their presence or seek time off, with the data ultimately used in payroll calculations. Through the system, employees may post queries, make requests, and view time and attendance changes, while HR can assign agents to react. Human resources administrators can schedule shifts, assign people to shifts, and automate shift rotations.
Teleworker assistance
The HR management system allows remote work. Workers can execute numerous HR-related tasks independently via the employee self-service portal, saving time and effort. Using the site, they can complete onboarding chores, log attendance, seek time off, submit training certificates, voice complaints, and access corporate paperwork. HR departments may efficiently distribute news using this platform. Employees can log project time from anywhere. This connects supervisors and their teams. Using goals, KRAs, and competencies, managers can conduct performance evaluations and provide feedback.
Safety of personal records
HR professionals handle a lot of information. Compliance difficulties and penalties can be avoided with careful data management. Keeping detailed records of additional data is required by local, state, and federal employment requirements.  The employee management system automatically records all the HR information you require. The organization will be ready for any HR audit, from any location, at any time. Only authorized people can access sensitive information. This prevents unauthorized access to critical information.
Increased productivity and interest
HR software helps boost employee morale and productivity. Live feed capabilities allow employees to speak with teammates at any time. Similarly, workers have access to complete information about their organization. They can check on their wishes and provide suggestions. Onboarding helps new employees learn about their organization and role. HR software facilitates open communication, which increases employee engagement.
A productive employee management system simplifies employee training and performance monitoring. Your team can use the cloud-based LMS to master new skills at their own speed. This strategy helps managers assign assignments and monitor team success. Performance feedback can go both ways. These elements help unleash employee potential.
Employee-important insights
Modern HR software can help with onboarding, attendance monitoring, training, and employee performance. Your HR department and C-suite executives may stay informed of HR issues and collaborate to resolve them. This prevents problems from spreading throughout the company. An employee management system can help you identify the company's top, middle, and bottom performers. As a bonus, it may reveal employees' success factors.
Better employee management 
Consider investing in an HR management system to better service your employees, streamline HR operations and create a memorable workplace with the help of an employee management system.
What are the primary goals of implementing an employee management system for managing employees?
When it comes to the employee management system, the single most crucial thing to do is to keep close track of how well each worker is doing in their assigned responsibilities at all times. It will expose to you in minute detail the tasks that your employees are executing, the amount of time that they spend on those jobs, as well as the amount of value that they are bringing to the company. When you have access to all of this information, you will be able to make decisions on employee engagement, advancement, and other topics relating to these issues in a manner that is more informed.
Conclusion
The employee management system is the most important component of any business since it acts as a measure of productivity and contributes to the development of a positive environment in the workplace. The success of any company or industry depends on having management that is capable of meeting the challenges they face. If you adhere to the strategies and suggestions that were presented earlier in this conversation, transforming your employee management system into an effective employee monitoring management system should not provide too much of a challenge for you. Please do not hesitate to get in touch with our knowledgeable WordPress Developers at Ommune.