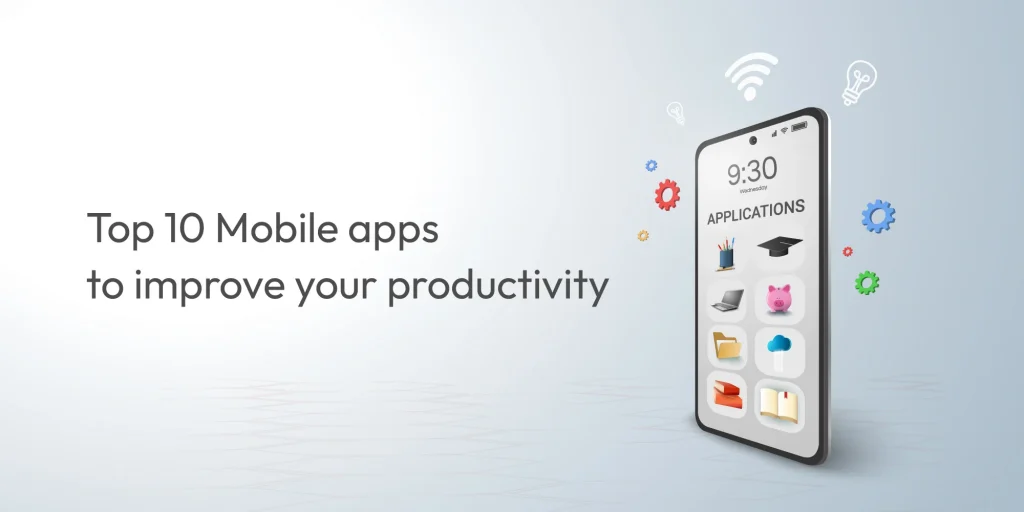 Top 10 Mobile app can improve team's productivity in 2023
How an app can improve productivity have you ever considered it?
 If your company is having trouble expanding the business and you haven't yet realized the significance of a mobile app or a well-designed website, you may want to read this. If you want to know how important a digital media presence like a website or app is for your business, read this article.
Each coin has two faces, and there are always advantages and disadvantages to consider. You and your team can increase productivity by using some of the best and most useful apps to improve productivity available on mobile devices. Now the question may arise what is an app? 
What is an app?
An app is a software application (often shortened to "app") that has been downloaded onto a user's device where the app can improve productivity. Apps are designed for use on mobile devices. This includes smartphones and tablets. A growing trend in the software industry is the creation of mobile app versions of existing products, allowing users to access the software's features from anywhere.
Having an app has many benefits, such as the ability to send push notifications to customers (with their permission, of course) and the fact that it can be used even when users don't have internet access in a few cases.
Although many are curious, few have the nerve to directly ask, "What is an app?" Perhaps "What is it about an app that makes it an app?" is more pertinent. You may use apps frequently and be aware that many companies have their own apps, but you may be at a loss to explain what makes an app distinct from a mobile website.
There is a lot of overlap between apps and mobile websites, but each has its own advantages and disadvantages that must be taken into account. The success of your online marketing efforts depends on your familiarity with the tools at your disposal and your ability to adapt to changing times.
Keep reading if you run a small business and need some help navigating the world of mobile apps, software, and websites.
What is the difference between an app and a website?
The basic difference is that a software application, or "app," is not publicly available online without download. Instead, it can only be accessed after being downloaded onto a mobile device, whether it's an Android or an iPhone, whereas responsive websites, which include mobile sites, adapt to the viewing device's screen resolution automatically and can be accessed anytime, anywhere, without any download. You can build your responsive website using premium WordPress themes.
What is productivity?
Productivity is the term used to describe the process of determining how well goods and services are produced. The ratio of output to input is a standard method for calculating productivity, and this calculation is often carried out over a predetermined amount of time. One well-known example of a measure of labor productivity is the gross domestic product (GDP) per employee (aggregate).
Which of the numerous definitions of productivity (including ones that are not specified as ratios of output to input) will be utilized will be determined by the purpose of the product evaluation and/or the availability of data. The procedures used to aggregate outputs and inputs to create a ratio-based productivity indicator are frequently the root cause of differences in productivity metrics.
Productivity has a direct bearing on the output performance of both an individual company and an entire nation. Increasing national production can lead to an increase in the standard of living for the population. This is because when people have more money in their pockets, they are able to spend it on things like better housing, education, and recreational opportunities, as well as on social and environmental initiatives.
Increased productivity is yet another factor that has the potential to improve the bottom line of a firm. But in today's era, where the digital market is capturing the whole world, you may need something like – an app that can improve productivity. 
How an app can improve productivity
Mobile applications enable workers to be more self-assured, productive, consistent and focused on the task at hand. By using mobile apps where the app can improve productivity, businesses can improve things like task management, time management, making to-do lists, and working together in real-time.
List of apps that can improve productivity in 2023:
Google Task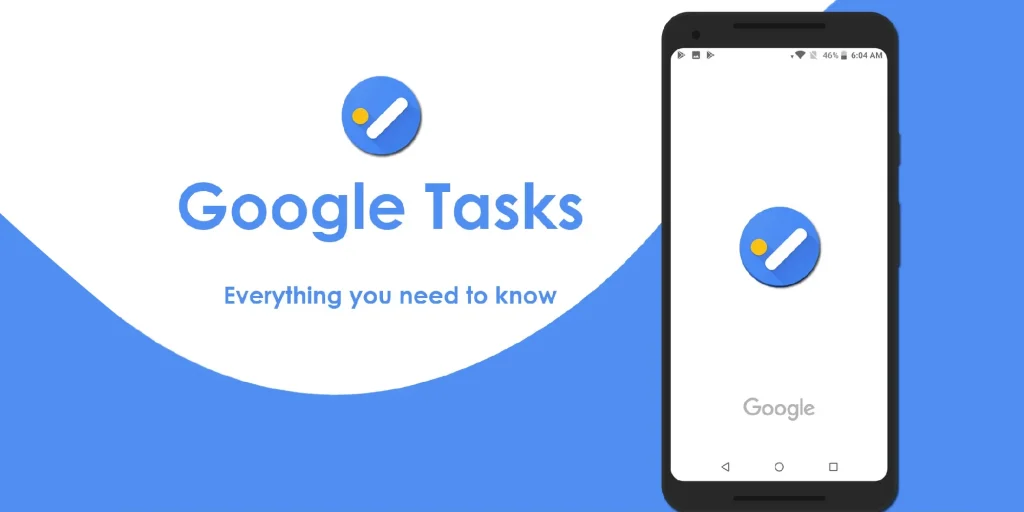 Review-4.6star (2.85Lreviews) 
1Cr+Downloads
The Google Tasks application is Google's own task management system. If you prefer clean, uncluttered interfaces and uncomplicated features, this to-do list app is perfect for you. Although it appears to be a simple task manager, the app's seamless connection to your Gmail and Google Calendar makes it a powerful resource. By using Google Tasks, you may add items to your schedule straight from your inbox. Additionally, due dates and reminders can be added to keep you on the track where the app can improve productivity 
Calendly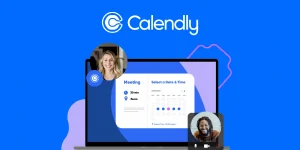 10M

Users worldwide

50k

Companies use Calendly
 The Calendly app can improve productivity, you can automate your scheduling needs, and put an end to endless emails spent trying to find a mutually agreeable time.
Increase the rate of your company's expansion

: If you want to boost sales, keep customers, find new employees, and grow your business, you need to make your meetings more effective.

Grow your company faster

: Make sure that all company meetings are as productive as possible to attract and keep top talent, grow your business, and boost your bottom line.

Safety and regulatory compliance risks are diminished

: As a company grows, it must maintain a compliant and secure environment.
Tusk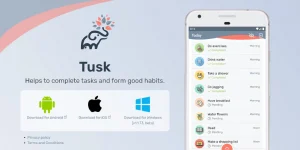 Reviews:4.4(3K reviews)      
 Download: 500K+           
 The Tusk app can improve productivity by keeping track of your habits and to-do lists. Your ability to stay on top of things, form constructive routines, and realize your aspirations will all be greatly aided by this.
With this app, you can keep a daily list of things to do, make plans, set reminders, and check the calendar to see how things are going.
Features of the "Tusk" app can improve productivity
Flexibility
Tasks can be scheduled to run once per day, once per week, once per month, once per year, every N days, once every N days after K, and at other granularities.

To emphasize the point of simplicity, the interface for making tasks is similarly straightforward. 

The software comes with a brief introduction to the program's interface and the basic functions

of the

app can improve productivity
Customization – Pick the perfect palette and set of icons for your projects from a wide variety of options that are regularly updated.
Methods already laid out – We have compiled a list of typical jobs for you to use as a starting point.
Reminders
Make sure you don't leave anything behind! Not forgetting to perform the scheduled task is no problem thanks to the system reminders.

There are no limitations on features or the number of tasks in the free version.

Use our to-do list template to get more done in less time.
Trello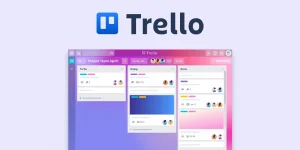 Reviews:4.4(107K reviews)                               

Download: 10 M+     
Trello is an online organizational board that centralizes your projects, team members, and resources where the app can improve productivity.
It's important to keep everything in one spot, even if your team doesn't.
Tools to improve your group's performance: Using a robust instrument is what drives a successful team (and plenty of snacks). Trello's user-friendly features allow any group to quickly set up and personalize workflows for anything, be it a meeting, a project, an event, or a set of goals.
It all starts with the board: A Trello board is a visual tool for organizing tasks using lists and cards. Add to it by delegating tasks, setting deadlines, tracking progress, and using calendars.
All the information you need is on the cards: Trello cards provide a central location from which all aspects of a project can be managed, tracked, and shared with colleagues. When you open a card, you'll find a whole new world of information, including to-do lists, calendar events, files, and discussions.
Programming-free robots: Rather than wasting time on menial tasks, delegate them to robots so your team can concentrate on what really matters. With Trello's built-in automation feature, Butler, you can reduce the time your team spends on small tasks and mouse clicks by applying this power to your whole project board where the app can improve productivity.
Implement the best software for your work: Your team can integrate the tools they already use with Trello, or you can install a new power-up to address a specific issue. The plethora of power-ups means that any desired improvement to the team's workflow can be implemented.
Even on a mobile device, you can easily use Trello.
Productivity challenge timer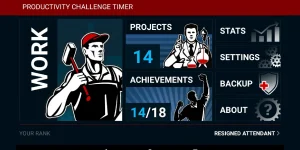 Reviews:4.7(19K reviews)                  

Download: 500K+     
You know that the Productivity Challenge Timer is a Pomodoro timer designed to help you increase your productivity, concentration, and efficiency.
This app can improve productivity by monitoring the activity and providing you with incentives to improve your study and work habits. You can rise or fall in status based on your performance, earn achievements, and monitor your productivity over time to see when you're most productive, how long you spent working on specific tasks, and how much you accomplished overall.
Now, before you start downloading, there are a few things you need to know.
By the way, that's not a plan. The app is not useful if you have trouble remembering your obligations. The app features project tracking, similar to a time sheet, so you can see how much time you spent on each client, book, website, etc., but it is not meant to serve as an organizer or to-do list.

Please note that this app is available exclusively in the English language. There are currently no translations scheduled.

If you have a baby-sized bladder and need to stop every few minutes to pee, this app is not for you because you cannot pause work sessions or end them early. There should be no interruptions during your 10-minute work sessions. For the same reason that I, too, am a user of this app, and would be the first to take advantage of the pause function to distract myself from my work by reading or watching something irrelevant.

This app's goal is not to help you strike a better work-life balance, but rather

the

app can improve productivity

. This means that it doesn't give you a pass if you start slacking off for any reason, be it the weekend, a holiday, or being a parent. Despite its name, the app's only function is to motivate you to keep going even when you don't feel like it.

Make sure the app is not blocked by any screen-off battery-saving features on your device if you need to use it.
Binaural beats brain waves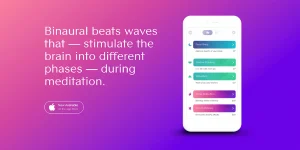 Reviews:4.4(8K reviews)   
Download: 100K+    
This app can help calm the mind with soothing music. Where the app can improve productivity simply by generating pure waves that can help with meditation, relaxation, or focusing. According to research studies, binaural beats can relax the mind, which ultimately helps with focus and concentration.
Listen with headphones to get the best audio quality.

Never use this app while driving or operating dangerous machinery.

Listening to these at extremely loud volumes is not required, so please take care of your hearing.
Two horizontal bars control two separate oscillators. You can create and store your own unique frequencies by using the fine-tune buttons or entering a specific value (tap the left or right frequency value to open the input dialog). Inputs with two decimal places are permitted (e.g., 125.65).
These are not prerecorded sounds; they are created as you listen. You can play them for as long as you like without worrying about them stopping.
Formulation of the Method
Binaural beats, also known as binaural tones, are artifacts of the auditory processing system brought on by certain external stimuli.

The effect of the binaural beat on brainwaves is proportional to the difference between the tonal frequencies heard by each ear.
Important
You should put on some headphones for the best experience.

You shouldn't put your ears through extra noise by turning these up to the highest volume.

If there is no sound or if it is too loud, adjust the volume on your device as well as use the slider at the bottom of the screen.
More Significant
When system resources are being used too much, the most recent versions of Android automatically lower CPU usage.

In our apps, we use real-time audio synthesis, which is a very delicate process when the operating system tries to halt or reduce CPU usage for the main thread.
Control Parameters
When you tap the "Tap to Save" button at the top of the main screen, the current settings will be saved as a new preset.

Then give it a title and hit the save button.

Select Presets from the main menu, and then click on the desired preset to load it.

Just hit the bin icon to get rid of a custom setting.
Important aspects:
Meditation aid, study focus, calming sounds, sleep aid, noise reduction, and stress relief

With its continuous playback and real-time, loopless binaural beat generation, it's a great tool for meditation.

Simply press the "Home" button or use the app's shortcut to activate background processing;
Dropbox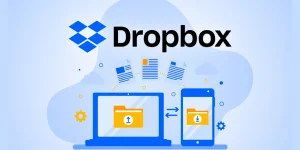 Reviews:4.5(2M reviews)                                      
Download: 1B+     
Access everything you've worked on in one place:
You can stay on top of things with the Dropbox mobile app where this app can improve productivity with access to your files from anywhere. If you lose Internet access, you can still access your files and folders by marking them for offline use.
Exchange opinions and suggestions: Dropbox streamlines the process of sending and receiving files of all sizes and consolidates feedback from team members. Links and previews of more than 150 file types are available to viewers without a Dropbox account, and they can leave comments and read yours as well.
Stop wasting time and start living again: Dropbox's mobile app can improve productivity by streamlining routines that can eat up valuable time. Use your phone's camera to quickly and easily scan documents, such as receipts, stickers, and more. Automatically backing up your photos and videos is a great time saver and provides peace of mind.
Never stop the flow of work while on the go.
Google Analytics
Reviews:4.1 (124K reviews)                              

Download: 5M+     
In order to keep tabs on your business while on the go, downloading the official Google Analytics mobile app can improve productivity, and you'll be able to track all of your Analytics properties. What this app  allows you to do:
Review the most important pre-made reports for metrics.

Keep up with current events.

Date range comparison and segment application

Create customized reports using any set of metrics and criteria.
Grammarly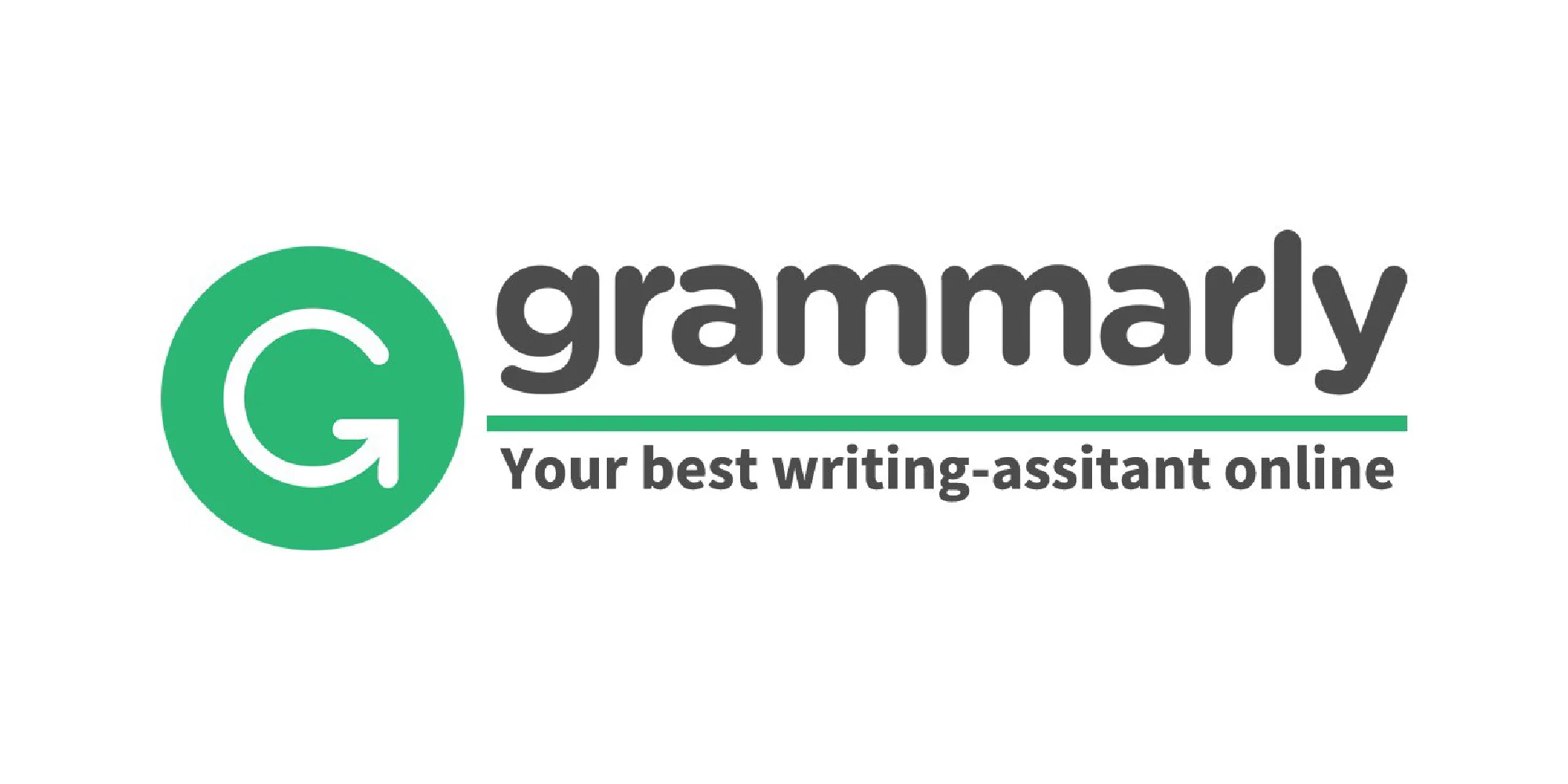 Reviews:4.5(157K reviews)                                  
Download: 10M+   
Check for grammar, spelling, and punctuation errors and have them fixed by your very own online editor. An app can improve productivity because it saves time and effort.
Use the Grammarly Keyboard and proofreader to write in any app with complete clarity, and confidence, and without spelling or grammar errors. Whether you're writing an essay, a research paper, an email, or a social media post, you can use the advanced features, like the synonyms tool, to your advantage.
Google Drive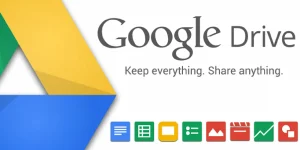 Reviews:4.3(9M reviews)                                                    
Download: 5B+     
As part of Google Workspace, Google Drive gives you a central location from which to store, share, and access your files from anywhere. Sharing your files and folders with others has never been easier.
To accomplish the following, use Drive:
Allows you to back up your files and access them from any device.

The ability to quickly access recently used and crucial files

Conduct a name-and-content-based file search

The ability to distribute and control access to data

Access your content even when you're not connected to the internet.

Stay up-to-date with the status of your files by getting instant alerts when there is any significant change.

When you subscribe to Google Workspace, you get access to special features in Drive, such as:

Facilitate data compliance with the simple user and file management.

This includes directly sharing data with teams or departments inside your company.

 Establishing a central repository for the team's files
Everyone with a Google account is given 15 GB of storage space that can be used across all Google services, including Google Drive, Gmail, and Google Photos. With an in-app purchase, you can get access to either Google Workspace or Google One, both of which offer more space.
Unless auto-renew is turned off at least 24 hours before the end of the current period, storage subscriptions purchased in the app will be charged to your iTunes Account at the beginning of each new period. If you have any issues with your subscription or its automatic renewal, simply go to your account settings in iTunes.
Need assistance from experts of digital media marketing contact at Ommune.