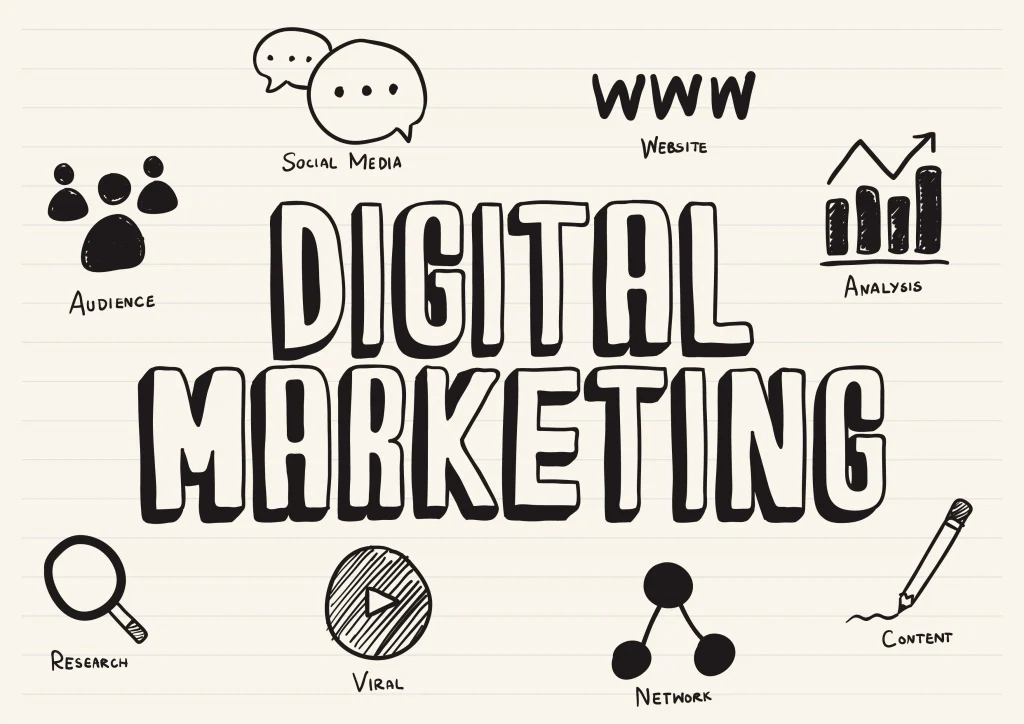 Top 5 Best Digital Marketing Courses
How learning from a digital marketing course can boost your career options?
If you're a student or professional looking for the best digital marketing course online, you are about to know the best free or paid courses available online by popular organizations. But before you start looking into the available options, please make sure that you know what exactly digital marketing is, what all scopes it has and where can you reach if you master the skills of digital marketing.
Once you have the clarity of your vision, the efforts you need to make, etc. you can quickly select the best digital marketing courses available from some of the best institutions which we have listed below:
The basic concept of digital marketing is to generate income for the business. If you are a newbie and just started paid ads, will wipe out your whole budget.To follow a particular set of processes to obtain good results, we must learn first and then execute. So to know the process from professionals is very crucial for this subject.
Top 5 (Best) Digital Marketing Courses
1. Fundamentals of digital marketing – Google Digital Garage 

This course by Google is a 26-module course of 40 Hours for beginners. This is a fully free digital marketing course.
What you will learn:
Analytics & Data insights

Business Strategy
Content Marketing
Display Advertising
E-Commerce
Email Marketing
All the modules have quizzes to test the knowledge throughout this digital marketing course.
After the successful completion of the course, the candidate will get a certificate from Google.
2. Reliablesoft Academy (Paid Course with Certification) $600


Reliable Soft is a digital marketing agency itself working since 2002. This is a paid course offered by the academy where they will cover all important aspects of digital marketing.
What you will learn:
Facebook/Instagram Ads

Search Engine Optimization
Google Ads
Social Media Marketing
Content Marketing
After successful completion of this digital marketing course, of course, candidates will get a certification that they can use for better growth opportunities.
3. Semrush Academy ( Free with Certification)

Semrush is a very powerful tool used for domain analysis. If you are a digital marketing geek, you must have used semrush for sure.
This digital marketing course is totally free and candidates will also get certificates on successful completion of the course.
What you will learn:
SEO

PPC
Content Marketing
Affiliate Marketing
The digital marketing course is available in both text and video formats. Registrations are free.
This course is available in English but they also have multiple courses in the Spanish language.
4. ClickMinded Digital Marketing Course (Paid with Certification)

This company is started by Tommy Griffith, an SEO specialist have big clients like Paypal and Airbnb.
The best thing about this digital marketing course is that it is delivered by industry experts.
What you will learn:
Search Engine Optimization

Search Engine Marketing
Social Media Management
Content Marketing
Email Marketing
This digital marketing course has a hefty fee amount i.e. $6979, but here's the good part, you can avail of this course at a discounted price after you register here.  This digital marketing course is for advanced professionals who have completed the Google Garage and Semrush Digital marketing courses already.
5. HubSpot Online Marketing Courses (Free with Certification)

Hubspot is a very popular digital marketing company with multiple tools including SEO tools, CRM & Content Marketing.
What you will learn:
Content Marketing

Social Media Marketing
Email Marketing
Paid Marketing
These courses are taught by Sujan Patel and Matthew Barby, who are recognized names in the digital marketing industry.
Registration in this course is free; candidates will get a certificate after successful completion.
Note: If you are also looking for a digital marketing expert for your business, Contact Ommune – The best Digital Marketing Agency in India.